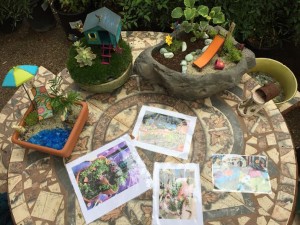 OCTOBER 17th, 11:00 A.M.
The fairies have come to town, and they are looking for homes! Leigh Nilles from Studio M brings to you the knowledge of how to construct fairy gardens in this workshop using garden decor made from broken pots, miniature figurines, and, of course, your favorite plants.
If you're looking for ideas on how to build your own, stop on by the store on October 17th at 11:00 A.M. This workshop costs $20 to attend, in order to cover the materials you will be using for your very own mini-garden.