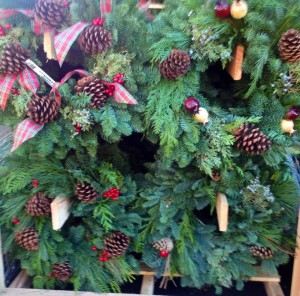 NOVEMBER 21st – 11:00 A.M.
The holidays are just around the corner, which means the wreaths will be in season! Ana Charolla, a floral designer for 30 years, is hosting a wreath-making workshop in preparation for the holidays.
The cost of this workshop is $45. All materials will be provided. Please RSVP by calling us at (805) 640-0055 or email us here.